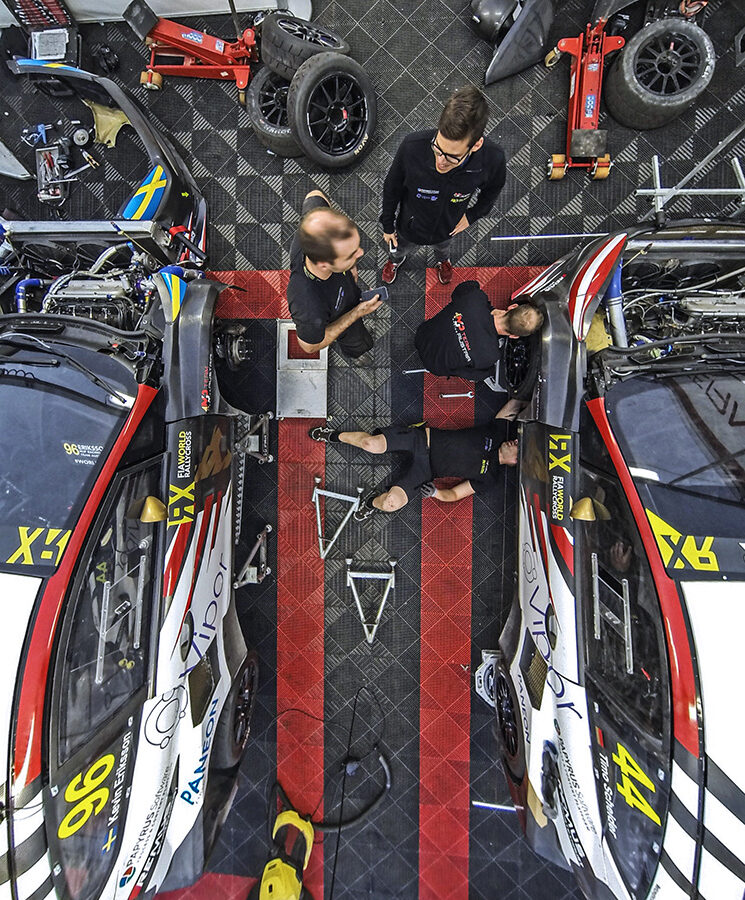 Rallycross.HU  is an end-to-end Europe based production company. Our team features full production capabilities. Meaning that we can take care of your project from start to finish: concept development, production, post production, legal music and delivery straight to your social media channels if you wish.
We are specialized to Motorsport events and work full time on the highest level international Rallycross races for 15 years. Our outstanding live-track experience on FIA World, Euro and National events allow us to work smooth with teams without affecting their race performance.
Our crew is familiar with the most circuits in Europe,  also with the race format therefore we need less people to produce the same high quality product than others – which saves you on the travel budget.
We have worked with over 100 rallycross drivers in 25 countries from Canada to South Africa  including Formula 1, WRC, Indycar and WTCC World Champions.
'Fly – Film – Edit – Deliver'
Mark 'HU' Szerenyi CEO